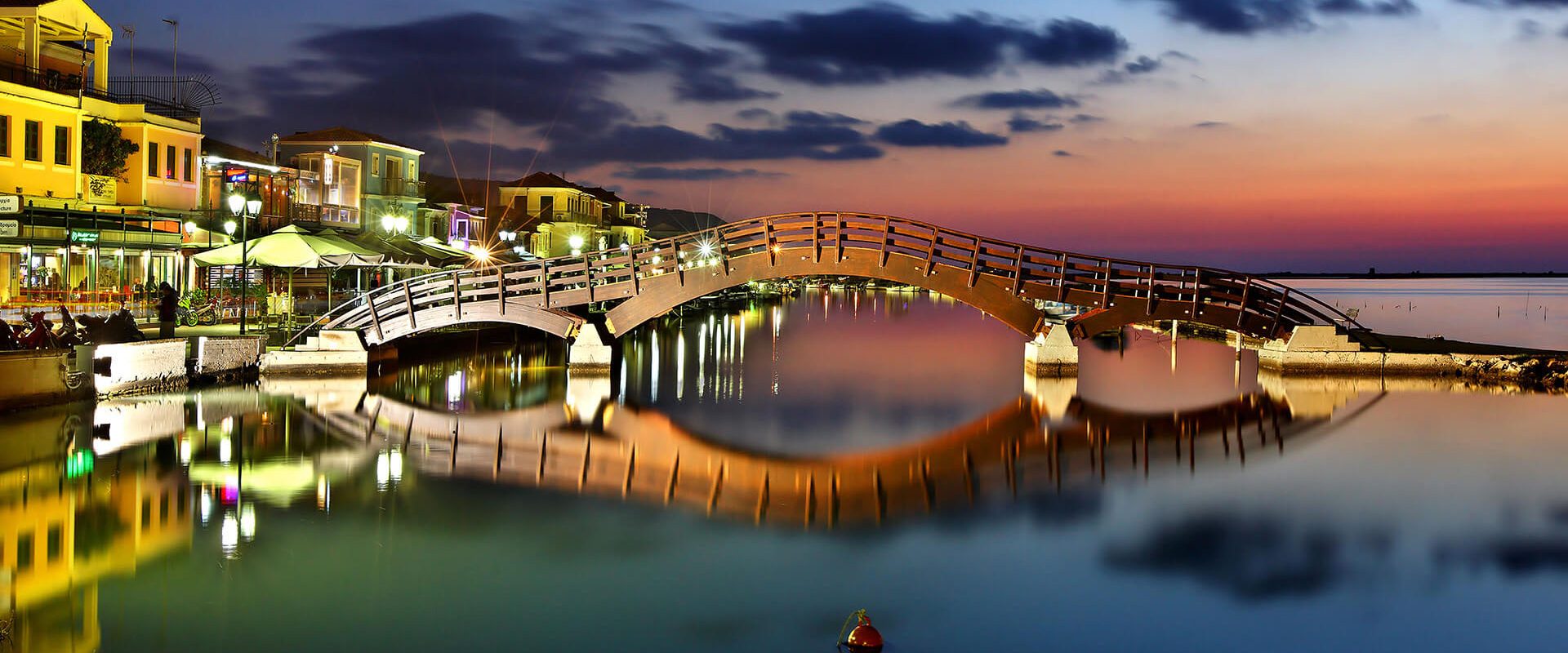 Lefkada, the fourth in size island of the Ionian Sea, is between Corfu and Kefallinia. A very short strip of sea separates Lefkada from Akarnia and a floating drawbridge, 50 meters long, connects it with the land. The climate is Mediterranean and it is characterized by many days of sunshine, mild winters with lots of showers and warm summers which are so pleasant due to the breezes.
There are many reasons to love this island ….the colour of the sea, green and blue, the sandy beaches, the wild beauty , the combination of green and blue, the picturesque mountainous villages and the traditional villages. Moreover, the history and the tradition of the island as well as the choices that even the most demanding visitor may have make it the ideal holiday destination either for quiet family holidays or for visitors who want intense night life , for the windsurfing lovers, for the aquatic sports lovers Lefkada has so many to offer!
In Lefkada you have the chance to enjoy the most wonderful beaches not only of Greece but of all the world! Engremni, Porto Katsiki, Kathisma, some of the most famous beaches. However there are so many others like the Kastro, Ayophili, Mylos, Yalos, all of them with a special unique beauty which is unforgettable. Furthermore, from Nidri port you can go on a short cruise around the island or other exciting cruises toMeganisi, Scorpio(Onasis' island), Madouri( place of origin of the famous Greek poet Valaoritis)Kastro, or Kalamos.
Another reason why Lefkada is the perfect holiday destination is that it is ideal for short trips to the beautiful places of the island. The capital, Lefkada, influenced by the tradition of the Ionian Islands, popular and cosmopolitan Nidri, picturesque and green-clad Vassiliki, Agios Nikitas, mountainous and traditional Karya, small and picturesque Sivota as well as Liya,Kariotes,Nikiana,Poros, Sivros,Athani and so many other villages which are worth visiting.


Access
Travel to Lefkada Island
By car: The island is linked to the mainland by a floating bridge, hence no need to worry about ferry tickets.
Athens-Lefkada 380kms or about 4.30 hours drive / Salonica-Lefkada 420kms or about 5 hours drive
By airplane: International (charter) flights and domestic flights (Athens, Crete) to Preveza/Aktion airport, then bus or taxi to Lefkada Island (20kms)
By sea plane: Connection with other Ionian Islands.
By ferry: From Ithaca and Kefallonia.
By private boat: Services available at Vasiliki.

Location